DOE Awards University with $1.5M Grant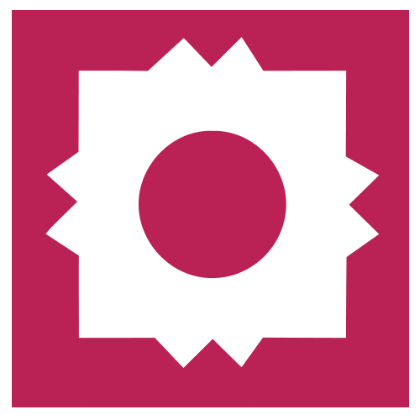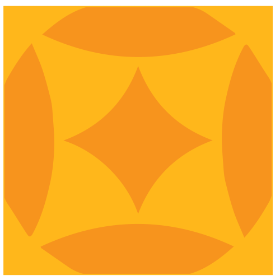 By University Communications
Monday, 09 18 2023
The grant will help the University address the state's multilingual teacher shortage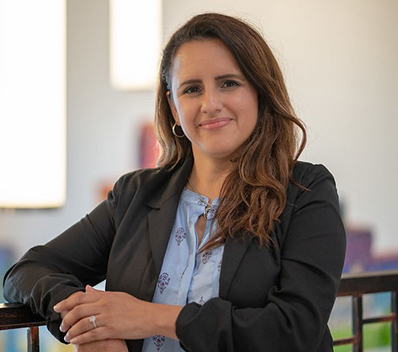 SAN ANTONIO — Texas A&M University-San Antonio has been awarded a four-year, $1.5 million Augustus F. Hawkins Centers of Excellence Program grant from the U.S. Department of Education. The funds will support scholarships and resources to boost the number of multilingual teachers in communities and schools with a highly diverse student population. 
The grant will enable the University's College of Education and Human Development to focus resources on the recruiting, training and retention of bilingual and English as Second Language (ESL) teachers. This includes scholarships for 60 students pursuing a degree in bilingual education, the certification of 15 paraprofessionals or instructional assistants in obtaining their bilingual or ESL certification, and the certification of 30 teachers through a micro-credential in ESL. Moreover, the grant enables the University to help alleviate the shortage of multilingual teachers in Texas schools. 
"This particular grant will help increase the multilingual teacher pipeline," said Dr. Esther Garza, associate professor and chair of the University's Department of Educator and Leadership Preparation program in the College of Education and Human Development. "It will help us support students who are pursuing bilingual education and ESL education in terms of scholarships, and it will also help with their certification costs. Overall, it is to serve our communities to produce multilingual teachers by strengthening the pipeline." 
A&M-San Antonio is one of 15 institutions of higher learning in the U.S. that was selected by the Department of Education for the first-ever grants as part of the Augustus F. Hawkins Centers of Excellence program. The Hawkins grants—totaling over $18 million—provide funds to colleges and universities to increase high-quality teacher preparation programs for teachers of color, utilizing diversity to strengthen the teacher pipeline and address teacher shortages. 
According to the Learning Policy Institute—a nonprofit organization which conducts research to help improve education policies and practices throughout the U.S.—Texas has had teacher shortages driven by high attrition rates for decades, especially in the fields of math, special education, career technical education, and bilingual/ESL instruction. These shortages have been more prevalent in rural and large urban districts. 
Garza said to address the multilingual teacher shortage, the University will develop a pipeline with students at the middle, high school and community college levels. This initiative will focus on the partnerships A&M-San Antonio has with three local school districts—Edgewood, Harlandale and Southwest—through the A&M-San Antonio & South Bexar County ISDs Partnership to Impact Regional Equity and Excellence (ASPIRE). The partnership also includes the Alamo Colleges District, which has five colleges, including Palo Alto College, located near A&M-San Antonio. 
"This collaborative effort of our bilingual program faculty, led by Dr. Garza, will address the critical shortage of teachers in the critical area of bilingual and multilingual education," said Dr. Amy Lewis,  interim dean for the College of Education and Human Development. "By increasing teacher capacity and building the pipeline of future educators, this program will strengthen education in our local community and support learners from A&M-SA and our ASPIRE district partners by increasing access, opportunity, and interest in bilingual and ESL teaching careers."   
By helping foster a new generation of multilingual teachers, Garza said the goal is for A&M-San Antonio to become a model for colleges and universities across the U.S. in the development, training and retention of multilingual teachers. 
"Our hope is to become a hub for multilingual teacher preparation, development, growth, and professionalism," Garza said. "Our hope is that other institutions will replicate our model." 
Dr. Mohamed Abdelrahman, provost and senior vice president for Academic Affairs at A&M-San Antonio, said the Hawkins grant fits the university's vision and mission as a Hispanic Serving Institution. 
"The faculty of the College of Education and Human Development at Texas A&M-San Antonio continue to leverage their entrepreneurial skills in the service of our community," Abdelrahman said. "I am especially proud of Dr. Garza and the faculty in the bilingual program. They collaborated closely with external partners from across the region to develop an effective model for preparing bilingual and multilingual teachers."  
###
About Texas A&M University-San Antonio
Established as a stand-alone university in 2009, Texas A&M University-San Antonio is a comprehensive four-year public university that reflects the culturally diverse, heritage-rich community it serves. Situated on nearly 700 acres in South San Antonio, the University offers 37 undergraduate degrees and 19 graduate degrees to more than 7,300 students. A&M-San Antonio is home to the Henry G. Cisneros Institute for Emerging Leaders and the Cyber Engineering Technology/Cyber Security Research Center. The University holds the Hispanic-Serving Institution (HSI) designation and is one of only 30 higher education institutions in the U.S. to have received the Seal of Excelencia certification from Excelencia in Education for its support of Latino student success. More than 77 percent of A&M-SA students identify as Hispanic, and approximately 72 percent are the first in their family to attend college. A&M-San Antonio is a military-embracing institution; in 2020, Military Times ranked the University No. 35 in the nation for "Best for Vets: Colleges." Visit tamusa.edu for more information. #onamission