Heritage Months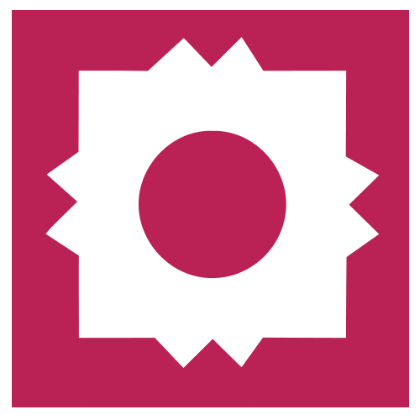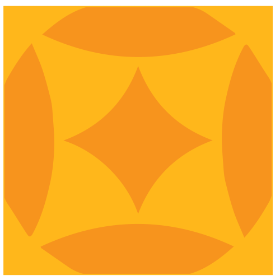 National Hispanic Heritage Month
Authority: Executive Order 13230
Celebratory Month: September 15-October 15
National Hispanic Heritage Month celebrates and recognizes the contributions Hispanic Americans have made to American society and culture and to honor five of our Central American neighbors (ancestors from Spain, Mexico, the Caribbean, and Central and South America) who celebrate their Independence days in September.
SEPTEMBER EVENTS

Date
Event Name
Event Time/Location

Event Description

Sept. 15 - Oct. 15, 2021
Hispanic Heritage Month Physical and Virtual Display
All Hours

During Hispanic Heritage Month (September 15-October 15) the University Library has created both a physical and virtual display featuring the works of prominent Hispanic authors, along with materials that discuss Hispanic culture and history. 

Wed. Sept. 15, 2021
Nuestra Gente Tribute
9:15 a.m.

Classroom Hall Lobby

San Antonio Artist, Bernadette Peña will present her "Nuestra Gente" tribute of Inspirational Latino and Latina Figures. A light breakfast will be included.

Wed. Sept. 15, 2021
Hispanic Heritage Month Kickoff Pachanga
11:30 a.m. - 1 p.m.

CAB Courtyard

Come out to the CAB Courtyard as we kick off Hispanic Heritage Month 2021. We will have free food, drinks, music, and more.

Thurs. Sept. 16, 2021

Dance, Diversity & Inclusion
(Flamenco)

4 p.m.

Auditorium

Jaguarettes Dance Team presents the legendary Flamenco dancer/speaker Teresa Champion. A full performance by Los Flamencos de San Antonio will follow.

Tues. Sept. 21, 2021
HHM: Loteria
12 p.m.

Cafeteria
Wed. Sept. 22, 2021
HHM: HACU Internship Information Session
3 - 4 p.m.

SciTech Room 111 & Virtual
Tues. Sept. 28, 2021

Margarita Cabrera Artwork "The Space in Between"

2 - 3:15 p.m.
Thurs. Sept. 30, 2021
HHM: Trivia Game Show
6:30 p.m.

Auditorium

How much do you know about Latinx History? Come out and test your knowledge on Hispanic Heritage for your chance to win some cool prizes.

Thurs. Sept. 30, 2021
Hispanic Heritage Month:
Tejanos on the Border
6 - 8 p.m.

Vista

Tejanos on the Border will provide students an opportunity to learn more about important Tejanos who have helped pave the way through games of Loteria. Students will learn more about the culture that is present all around us. During the event, we will showcase a video of one of our distinguished faculty members who will share their research on this topic. Dinner will be provided.

Tues. Oct. 5, 2021
Hispanic Heritage Month: Bilingualism, Biliteracy, Biculturalism: Embracing our Linguistic and Cultural Roots for Tomorrow's Future

View Event Flyer
6 - 8 p.m.

Come join us for a two hour virtual symposium style presentation where Dr. Michael Guerrero, Distinguished Professor in Bilingual Studies, will share a message along with invited panelists and special guests about the importance of bilingualism, biliteracy and biculturalism as way to embrace our linguistic and cultural roots for Tomorrow's Future.

Wed. Oct. 6, 2021

Hispanic/Latinx Heritage Month Panel Discussion: "From Tenochtitlan to San Antonio: 500 Year After The Spanish Conquest

7 - 8:39 p.m.

Location TBD

This panel moderated by Dr. Amy Porter will allow you to understand the many events that define the history and identity of the San Antonio area. Dinner is included.

Wed. Oct 13, 2021
I have Eaten the Rattlesnake

View Event Flyer
7 p.m.

Auditorium

Our Associate Professor of English and Writer-in Residence, Laurie Ann Guerrero will read from her recently published book, I Have Eaten the Rattlesnake. Books available for purchase and signing. All are welcome. Light refreshments will be served. 

Thurs. Oct. 14, 2021

"What I Wish I Knew About Money" Speaker

 

 

 

 

6 - 7:30 p.m.

Vista

Alumnus (class of 2016) and current employee of Edward Jones investments Adinelly Morales Flores will talk about things she wishes she knew about finances and money and will discuss through a cultural lens how these things impacted her life and the lives around her.

Thurs. Oct. 14, 2021
Closing Event: Mexican American Civil Rights Institute

VIEW EVENT FLYER
6:30 - 8 p.m.

Patriots' Casa



Dr. Sarah Gould will present about the importance of MACRI in chronicling and advancing the Mexican American community's civil rights effort in the U.S.