A&M-SA & 7 south Bexar County ISDs launch a collaboration to develop SB1882 in-district Lab Schools, programs and services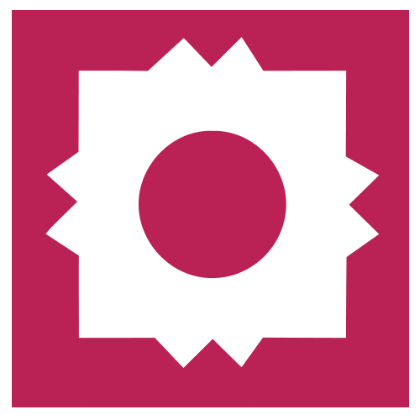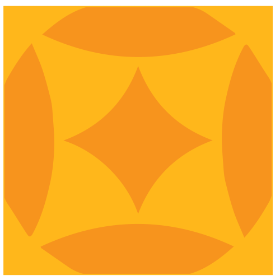 By University Communications
Wednesday, 11 27 2019
$1M gift from Charles C. Butt Foundation to create behavior analysis programs and services
SAN ANTONIO, TX –Texas A&M University-San Antonio (A&M-SA) announced a first of its kind collaborative effort between the university and seven South Bexar County ISDs (East Central, Edgewood, Harlandale, Somerset, South San Antonio, Southside and Southwest) to develop educational programs and services to support existing programs to tackle persistent teacher shortages, curriculum development challenges and gaps in services for children with special needs across south Bexar County and south San Antonio.
This collaboration, known as A&M-SA & South Bexar County ISDs Partnership to Impact Regional Equity and Excellence (ASPIRE), will focus on customized solutions for the needs of each of the seven ISDs. ASPIRE will also create innovation by developing the first known public university and independent school district SB1882 lab schools in Texas. This collaboration will create equitable opportunities across districts and ultimately enhance social mobility, income growth and career readiness for south Bexar County and the greater San Antonio area.
"The timing is right for this first-of-its-kind partnership between us. Together, we are primed to share knowledge about our regional socio-demographic similarities – and to leverage our assets to improve academic advancement, career readiness and social mobility," said Dr. Cynthia Teniente-Matson, president of A&M-SA.
A $1M gift from the Charles C. Butt Foundation will support the efforts of A&M-SA's College of Education and Human Development (COEHD) to create and deliver teacher preparation programs and services that will support educational efforts in south Bexar County. The Butt Foundation gift will also support the development of an Applied Behavior Analysis (ABA) degree program to support south Bexar County school district needs. The ABA degree focuses on the treatment methods to help children with autism and other developmental disabilities to improve social, motor, verbal and reasoning skills – addressing the need for such services in south Bexar County.
"Simply put," explains Dr. Teniente-Matson, "ASPIRE will double down on common regional needs with joint-initiatives that can escalate collective impact across the nearly 70,000 K-12 students in the ISDs."
Superintendent of Schools Quotes:
East Central ISD Superintendent of Schools Roland Toscano quote: 
"East Central ISD is excited about the ASPIRE collaboration with Texas A&M University-San Antonio and our colleagues from south Bexar County ISDs. To accommodate the forthcoming tremendous growth of south Bexar County, it is paramount that we prepare our well-rounded students for success in higher education and subsequently retain them in our region post-graduation with in-demand skills and qualifications that employers seek. East Central ISD envisions the partnership will enable us to collectively solve our most persistent problems with innovative solutions that are scalable and sustainable. We are also thankful for the generous contribution by Charles Butt to create a strong foundation for a successful collaboration."   
Edgewood ISD Superintendent of Schools Dr. Eduardo Hernandez: 
"We are very excited to partner with Texas A&M-SA as part of our collective efforts to enhance our programming for the students of Edgewood ISD."
Harlandale ISD Interim Superintendent of Schools Samantha Gallegos:
"This collaboration is the first of its kind in San Antonio and potentially in the state. This allows all seven South Side school districts to solve specific challenges we are all facing using a collaborative process. Our collective efforts have the potential to impact thousands of students. We all benefit from working together."
Somerset ISD Interim Superintendent of Schools Dr. Saul Hinojosa:
"We anticipate this partnership will help strengthen the quality of teachers in the classroom, which will lead to improved student achievement."
South San Antonio ISD Interim Superintendent of Schools Dolores Sendejo:
"South San Antonio ISD is committed to creating optimal educational opportunities and experiences for our students. Through this partnership, our teachers and staff will be equipped with tools custom-made to serve the needs of our district. We recognize that each of our students is on an individualized path, and we would like to ensure they have the best skill-set to achieve success. Many of our teachers are homegrown, and giving them this opportunity to come back and open doors for the next generation will not only ensure each student's success, but help the community thrive in a competitive world."
Southside ISD Superintendent of Schools Mark E. Eads:
"The impact of the partnership with Texas A&M-SA and our seven ISDs will benefit us all and, more importantly, benefit our students. Having a collective group of educators striving to provide the best training and programs available will enhance our academic levels of instruction to benefit the educational learning for our students. The collective impact will reach far broader areas in the future. This is a win-win for all."  
Southwest ISD Superintendent of Schools Dr. Lloyd Verstuyft:
"This is an exciting collaboration that will bring life-changing opportunities for our students and community. This partnership will create a much-needed pipeline to high demand careers that will help fulfill the needs of our community's workforce."
Texas A&M University-San Antonio
Established as a standalone university in 2009, Texas A&M University-San Antonio (A&M-SA) is a comprehensive four-year public university that reflects the culturally diverse, heritage-rich community it serves. Situated on nearly 700 acres in South San Antonio, A&M-SA is a Military Embracing institution offering more than 40 undergraduate programs and 14 graduate programs to 7,000 students. A&M-SA holds the HSI (Hispanic-Serving Institution) designation. Visit tamusa.edu for more information. The university is ranked No. 35 in the nation by Military Times for Best for Vets: Colleges. For more information about A&M-SA's military affairs program, visit: tamusa.edu/militaryaffairs 
###
To schedule an interview with one of the school districts, contact: