Hector and Gloria López Foundation Announces Two Million Dollar Scholarship to Benefit 15 López Scholars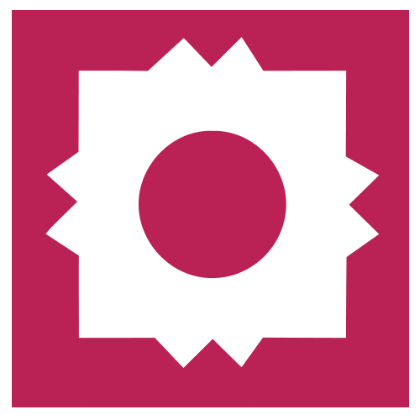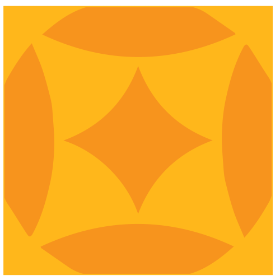 By University Communications
Wednesday, 07 06 2022
New Texas Foundation Aims to Ensure First Generation Latino Students Have Access to Higher Education
AUSTIN, TX (July 6, 2022) Today, the Hector and Gloria López Foundation announced a $2.1 million grant to Texas A&M --San Antonio (A&M-SA) Foundation to benefit 15 students who will be known as López Scholars. 
"A&M-SA is the right partner for one of two inaugural grants the Foundation announced this week" said Sergio Rodríguez, Hector and Gloria's nephew and president and CEO of the Foundation. "The fact that they are located in San Antonio and serving a population that adds to the economic vibrancy of the community is important to us."
This grant will fund remaining tuition and fees, after Federal Pell Grants and all other financial support for which the López Scholar is eligible, as well as wraparound support services, including mentoring, tutoring, paid internships, leadership development and much more, up to five years, enabling students to focus on their studies and not the long list of barriers that often get in the way. 
The Foundation is also committed to supporting leaders who are dedicated to the success of Latino students. Given Dr. Cynthia Teniente-Matson's demonstrated leadership as president of the University, choosing A&M-SA is a strategic investment. "We are growing this University from the ground up," said Dr. Teniente-Matson.  "This historic gift to our students and investment in the University's vision will help us continue our momentum and growth in San Antonio and have a greater impact throughout the region." 
"This will be a life-changing investment for the students who are selected as López Scholars at Texas A&M University-San Antonio, and we could not be more grateful," said Dr. Jesse Pisors, vice president for university relations & advancement. "The Hector and Gloria López Foundation is modeling Latino philanthropy, and I am personally honored to partner with them."
The López Scholars will be selected randomly, by the Texas A&M-San Antonio Foundation, meaning there is no application, no minimum GPA, and no SAT/ACT score requirements. "The fact that they are admitted is enough for us," said Sergio. "We don't need another barrier in order to provide support."  The Foundation has selected five regions where it will focus its investments, San Antonio, Austin, El Paso, South Texas and the Rio Grande Valley. 
"It's so important that young Latinos see themselves at institutions of higher education and find a network of support that gets them across the stage with a degree that will boost their economic opportunities," said Sergio Rodríguez. "We are committed to colleges and universities with high numbers of Latino students and faculty, with proven success in building networks that help students succeed while they are in school and after they graduate."  
"As I have gotten to know the staff and leadership of the Hector and Gloria López Foundation over the past several months, I am impressed at their high level of dedication and commitment to the goal of advancing higher education achievement among under-resourced Latino students from Texas," said Pisors. "They know what is needed to make a difference, and they are willing to make the necessary investment, both financial and in terms of time and effort, to work with the University tracking data to ensure the desired outcomes."
Hector and Gloria López, now deceased, left their accumulated land and financial assets to the Foundation in 2021 with a mission to support post-secondary education for Latino students who are the first in their families to graduate from a college or university and have demonstrated financial need. Their legacy stems from their business efforts and community involvement in Alice, Texas, where they led the GALO Cattle Company; Hector focused on the law and Gloria focused on the finances. Their partnership spanned more than 60 years. 
---
About Hector & Gloria Lopez Foundation
The Hector and Gloria López Foundation provides post-secondary educational opportunities for Latino students in Texas, specifically students from El Paso, Austin, San Antonio, South Texas, and the Rio Grande Valley.  Funded in 2021, the Foundation aims to reduce the financial and systemic barriers that students face on their journey to obtain a college or university degree.  The Foundation also focuses on increasing Latino representation in faculty and administration as well as in philanthropy.   For more information visit www.hglopezfoundation.org
About Texas A&M University-San Antonio
Established as a stand-alone university in 2009, Texas A&M University-San Antonio is a comprehensive four-year public university that reflects the culturally diverse, heritage-rich community it serves. Situated on nearly 700 acres in south San Antonio, the University offers 33 undergraduate degrees and 16 graduate degrees to nearly 7,000 students. A&M-San Antonio is home to the Henry G. Cisneros Institute for Emerging Leaders and the Cyber Engineering Technology/Cyber Security Research Center. The University holds the Hispanic-Serving Institution (HSI) designation and is one of only 24 higher education institutions in the U.S. to have received the Seal of Excelencia certification from Excelencia in Education for its support of Latino student success. More than 75 percent of A&M-SA students identify as Hispanic, and 73 percent are the first in their family to attend college. A&M-San Antonio is a military-embracing institution; in 2020, Military Times ranked the University No. 35 in the nation for "Best for Vets: Colleges." Visit tamusa.edu for more information. #onamission