University Holds Ribbon Cutting and President's Farewell Reception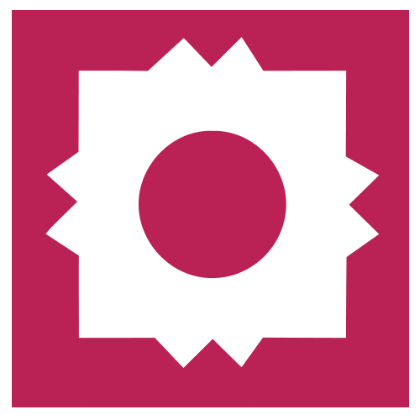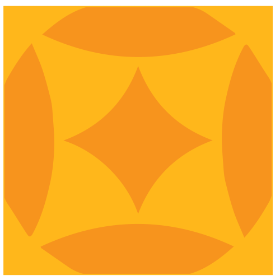 By University Communications
Thursday, 01 12 2023
SAN ANTONIO — Texas A&M University-San Antonio (A&M-SA) held a ribbon-cutting ceremony on January 12 for the new College of Business (COB)/Library Hall building. Members of the A&M-SA and San Antonio community, along with several elected officials, gathered to celebrate the occasion. The event included remarks from Vice President for Business Affairs and CFO Kathy Funk-Baxter; A&M-SA President Dr. Cynthia Teniente-Matson; Texas A&M System Board of Regent Elaine Mendoza; COB Dean Dr. Rohan Christie-David; Executive Director of the Library and Special Collections Tim Gritten; and Student Government Association President Jacob Goldstein. Elected officials Phyllis Viagran, City Council District 3, Dr. Adriana Rocha Garcia, City Council District 4, and Bexar County Commissioner Rebeca Clay-Flores, Precinct 1, also spoke during the ceremony. 
"We are excited to unveil our newest addition to our beautiful campus. The new Library and College of Business building shows our commitment to continuing to develop our campus," said Funk-Baxter. "The new building is adding over 100,000 square feet of new space and we are tripling the amount of library and study space that we currently have. Starting this semester, we are truly excited for our students, faculty and staff to be able to utilize this facility."
"This project is a great example of how investments from the state's Permanent University Fund can sow opportunities right here in San Antonio. That means more children from South San Antonio and from across Texas will have the opportunity for a high-quality, affordable education, that's what this is all about," added Mendoza. 
In November 2020, A&M-SA received approval from the A&M System Board of Regents for the $53 million project to house the College of Business and Library. The newest addition to the University features a computer room, 11 labs and classrooms, more than 60 study/breakout rooms, and 90 College of Business faculty and administrative offices within 101,046 gross square feet. As one of the fastest-growing institutions in The Texas A&M University System, the new facility supports the University in meeting the educational needs of A&M-SA students.
President's Farewell Reception
The University held a farewell reception following the ribbon-cutting ceremony celebrating President Dr. Cynthia Teniente-Matson and her eight-year tenure as president. In November, Dr. Matson announced she had accepted the position of president of San José State University in San José, California. 
In attendance were Regent Mendoza, several elected officials, and A&M-SA community members who have been impacted throughout her presidency. 
"It has been my supreme pleasure and privilege of my life to serve as the president of Texas A&M University-San Antonio. Thank you to all for your commitment and your time, and for embracing me as president of A&M-SA," said Dr. Teniente-Matson. 
Dr. Teniente-Matson has served as the second president of A&M-San Antonio since 2015. Her dedication to improving the lives of those within the Texas A&M-SA and San Antonio community has been unwavering. Dr. Teniente-Matson has led various strategic initiatives and partnerships to improve and enhance student learning and degree attainment and advance the University. With Dr. Teniente-Matson, the University saw the creation of the Mays Center for Experiential Learning and Community Engagement, Cisneros Institute for Emerging Leaders, President's Commission on Equity and Inclusive Excellence, Institute for Water Resources Science and Technology, Cyber Engineering Technology/Cyber Security Research Center, the Institute for Autism and Related Disorders, and the ASPIRE partnership leveraging the power of collective impact for seven South Bexar County ISDs, to name a few. 
"Dr. Matson has created an environment for students to enjoy the college experience. She has done everything that could be asked of a university president," said Henry Cisneros, former mayor of San Antonio and A&M-SA University Advisory Board chair.
Vice President for Student Success and Engagement Dr. Mari Martin-Fuentes closed with a toast marking the beginning of a new chapter for Dr. Teniente-Matson and A&M-SA. 
In December, Texas A&M University System Regents voted unanimously to appoint Dr. Linda Schott interim president at A&M-SA. Dr. Linda Schott will begin her tenure on January 17 and serve as interim president until a permanent president is named. 
###
About Texas A&M University-San Antonio
Established as a stand-alone university in 2009, Texas A&M University-San Antonio is a comprehensive four-year public university that reflects the culturally diverse, heritage-rich community it serves. Situated on nearly 700 acres in South San Antonio, the University offers 37 undergraduate degrees and 19 graduate degrees to more than 7,300 students. A&M-San Antonio is home to the Henry G. Cisneros Institute for Emerging Leaders and the Cyber Engineering Technology/Cyber Security Research Center. The University holds the Hispanic-Serving Institution (HSI) designation and is one of only 30 higher education institutions in the U.S. to have received the Seal of Excelencia certification from Excelencia in Education for its support of Latino student success. More than 77 percent of A&M-SA students identify as Hispanic, and approximately 60 percent are the first in their family to attend college. A&M-San Antonio is a military-embracing institution; in 2020, Military Times ranked the University No. 35 in the nation for "Best for Vets: Colleges." Visit tamusa.edu for more information. #onamission