About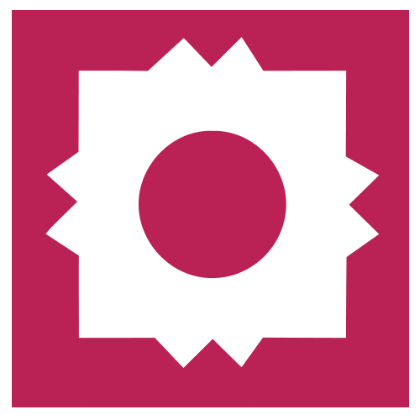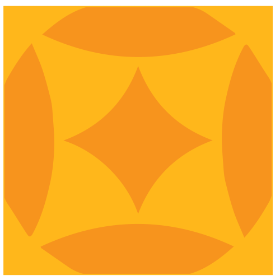 Accreditation and Recognitions
Accreditation
For accreditation purposes, the Southern Association of Colleges and Schools (SACS) Commission on Colleges has provided the following statement:
Texas A&M University-San Antonio is accredited by the Southern Association of Colleges and Schools Commission on Colleges (SACSCOC) to award baccalaureate and master's degrees. Degree-granting institutions also may offer credentials such as certificates and diplomas at approved degree levels. Questions about the accreditation of Texas A&M University-San Antonio may be directed in writing to the Southern Association of Colleges and Schools Commission on Colleges at 1866 Southern Lane, Decatur, GA 30033-4097, by calling (404) 679-4500, or by using information available on SACSCOC's website (www.sacscoc.org).


Recognitions
Texas A&M University-San Antonio Earns 2021 Seal of Excelencia!
A&M-SA received high honors—becoming one of only 24 higher education institutions in the nation to earn the Seal of Excelencia certification. Combined, these 24 enroll 10 percent of all Latino college students and graduate 12 percent of all Latinos in the U.S.
---
A&M-SA Lands First National Well Work Place Award!
The A&M-SA, Jaguar Strong-Get Fit wellness program received the national Well Work Place Silver Award for 2020! The Wellness Council of America (WELCOA) recognizes organizations that have used the patented 7 Benchmarks model to help build and shape their wellness program. A&M-SA was the only organization in Texas to receive this stellar award and only one in eighteen nationwide. This is a huge win for our university, as we stand tall in the midst of a pandemic as an organization that enhances the health and well-being of our faculty and staff.
---
A&M-San Antonio Ranks 64th in the Nation and 13th in Texas for Bachelor's Degrees Awarded to Hispanic Students
According to the Hispanic Outlook on Education magazine's Top 100 Colleges and Universities for Hispanics, Texas A&M University-San Antonio is among the top-producing universities in the country of bachelor's degrees awarded to Hispanic students. A&M-San Antonio's student body is 77 percent Hispanic, and approximately 73 percent of students are the first in their family to attend college.
---
A&M-SA Voted as One of Six Texas Schools Voted as a Voter Friendly Campus
The Voter Friendly Campus designation program recognized Texas A&M University-San Antonio as a 2019-2020 Voter Friendly Campus.  This honor is given to institutions that develop a strategic plan to engage administrators, faculty, and students in civic and electoral engagement. 
---
A&M-SA Jumps from #77 to #35 on the "Best for Vets: Colleges 2020" Ranking in the Military Times
A&M-SA jumps from #77 to #35 on the "Best for Vets: Colleges 2020" ranking in the Military Times out of 134 four-year institutions. Now in their tenth year, the rankings are based on a review of publicly available data and the results of Military Times' annual survey, the most comprehensive school-by-school assessment of veteran and military student services and rates of academic achievement. Institutions were evaluated in five categories: university culture, academic outcomes/quality, student support, academic policies, and cost and financial aid.
---
A&M-SA Receives Gold Seal for Excellence in Student Voter Engagement
At the 2019 ALL IN Challenge Awards Ceremony held to recognize colleges and universities committed to increasing college student voting rates, Texas A&M University-San Antonio received a gold seal for achieving a student voter engagement rate between 40% and 49%.  The ALL IN Campus Democracy Challenge is a nonpartisan, national initiative recognizing and supporting campuses as they work to increase nonpartisan democratic engagement and full student voter participation. The Challenge encourages higher education institutions to help students form the habits of active and informed citizenship, and make democratic participation a core value on their campus. 
---
A&M-SA Ranks Among Top Institutions in Serving Black Students
A September 2018 report from the University of Southern California's Race and Equity Center graded public institutions across the country. The report, Black Students at Public Colleges and Universities, A 50-State Report Card, evaluated every public university in the country on how well it is serving black students. Researchers used four equity indicators to determine each institution's equity index score: representation equity, gender equity, completion equity and black student-to-black faculty ratio. The highest equity index scores obtained were 3.50. A&M-San Antonio, listed at #21, earned an equity index score of 3.0.
---
A&M-SA Lands First NSF Grant for HSI STEM Project
In August, A&M-SA was awarded its first National Science Foundation (NSF) grant for support of the project, "HSIs New to NSF: Retain and Increase Hispanic Students in Computing." The $249,948 grant is for the three-year project period from Sept. 1, 2018 to Aug. 31, 2021. The grant was awarded through the NSF's inaugural Improving Undergraduate STEM Education (IUSE): HispanicServing Institutions (HSI) program, which aims to enhance undergraduate STEM education and build capacity at HSIs.
The overarching goal of the project is to increase the retention and transfer of Hispanic students in computing from two-year to four-year institutions. The A&M-SA project will be led by Principal Investigator Dr. Jeong Yang, assistant professor of computer science. Dr. Akhtar Lodgher, professor and chair of the Department of Computing and Cyber Security, and Dr. Young Rae Kim, assistant professor of mathematics education, will serve as co-principal investigators for the project. Dr. Michelle Janysek, field residency and clinical teaching specialist, will be an independent evaluator to ensure the success of the project in meeting its goals.
---
A&M-SA Ranked #4 Nationally for Percentage of Hispanic BA Recipients
In its August/September 2018 issue, Hispanic Outlook on Education Magazine ranked A&M-SA #4 in the nation for its percentage of Hispanic BA recipients. Sixty-nine percent of A&M-SA's 2017 BA degrees were earned by Hispanic students, placing it behind Texas A&M International University, the University of Texas Rio Grande Valley and the University Of Texas at El Paso.
---
Bachelors Degree Center Named A&M-SA Fire and Emergency Service Program #1 Online
On June 17, the Bachelors Degree Center (BDC) released its 2019 national rankings naming A&M-SA's Fire and Emergency Service program number 1 for online fire science bachelor's program. The program specifically was included in the category for the "25 Best Online Fire Science Bachelor's Degree Programs for 2019."
The BDC cited, "Texas A&M University in San Antonio stands apart by offering an online program with a focus on leadership, management and administration skills that enhance a student's emergency service abilities," in its assessment.
---
---
A&M-SA Designated as Hispanic-Serving Institution
In 2017 The U.S. Department of Education designated Texas A&M University-San Antonio as a Hispanic-Serving Institution (HSI). A Hispanic-Serving Institution (HSI) is defined as an institution of higher education that has an enrollment of undergraduate full-time equivalent students that is at least 25 percent Hispanic students.
---
A&M-SA Receives Higher Education Excellence in Diversity Award
Texas A&M University-San Antonio received the 2022 Higher Education Excellence in Diversity (HEED) Award from INSIGHT Into Diversity magazine, the oldest and largest diversity-focused publication in higher education. As a recipient of the annual HEED Award — a national honor recognizing U.S. colleges and universities that demonstrate an outstanding commitment to diversity and inclusion — A&M-San Antonio will be featured, along with 102 other recipients, in the November 2022 issue of INSIGHT Into Diversity magazine.
---
A&M-SA Named Military Friendly
®

School

 Texas A&M University-San Antonio (A&M-SA) was designated as a Military Friendly® School for the 2023-2024 Military Friendly® Cycle, receiving a Silver ranking. This marks the sixth time the University has earned Military Friendly® recognition and is the only Texas university to earn the designation in the Small Public category.