Transfer Admissions
Calling All Future Jaguars!
Finish your degree with Texas A&M University-San Antonio! Let your Transfer Admissions team help you through the enrollment process. An Admissions Counselor is here to help you transfer from your previous institution to your exciting new journey as a Jaguar!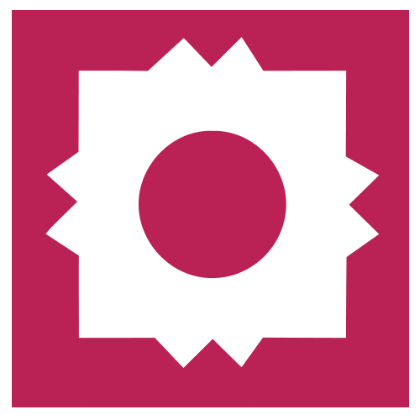 Application Process
The application process for Transfer students is listed below. However, if you have any questions about one of the steps, an Admissions Counselor is only a phone call or email away to assist you at any time in your journey. 

(1) Go to BecomeAJaguar.com to create a profile and begin the application process. 

(2) Pay the $30 application fee and submit your application.

(3) Submit college transcripts via one of the following methods:
Email to

 

admissions@tamusa.edu
EDI-Electronic Data Interchange (for Texas Colleges and Universities only)
By mail to:
Texas A&M University-San Antonio
Office of Admissions
One University Way
San Antonio, TX 78224
For Transfer Students with 29 Credits or Less Only: 
(4) Submit your high school transcript (required) and SAT or ACT test scores to the Office of Admissions (optional*). 
*According to state law, all students are required to take the TSIA 2 exam to assess college readiness. By submitting your SAT or ACT test scores, you could become exempt from TSIA 2. Students should check with their high school to see when the TSIA 2 exam will be offered. You can also take the TSIA 2 at the Testing Center on campus. 
ADMISSIONS CRITERIA
Texas A&M University-San Antonio's admissions criteria is based on several factors including how many credits you have earned prior to enrollment. 
Transfer Students with 30+ Credits

Transfer Students with 29 Credits or Less

Automatic admission is granted to transfer students who have a cumulative GPA of 2.0 on a 4.0 scale and are eligible to return to all previously attended colleges or universities.

Automatic admissions is granted to students who meet the requirements for Transfer Students with 30+ Credits and the First-Year admissions requirements as listed below:




| | | |
| --- | --- | --- |
| Class Rank / GPA | SAT Composite Test Score | ACT Composite Test Score |
| Top 25% of high school class | SAT score is not required for admission* | ACT score is not required for admission* |
| Cumulative GPA of 3.25 or higher (on a 4.0 scale) | SAT score is not required for admission* | ACT score is not required for admission* |
| No minimum GPA required | 1020 / 1100 or higher | 22 or higher  |

 

   
First-year Transfers:
Applicants with 3.24 GPA or below with no test scores or scores below the minimum based on GPA, will be admitted with the following:
· English:  English 3 and 4 with a B grade or better
· Math: Average of C+ (75-79) grade or better in Algebra I, Algebra II, Geometry or Advanced Math
· Science: Average of C+ (75-79) grade or better in Biology, Chemistry, Physics or Advanced Science
· Social Studies: Average of B or better in World History, World Geography, US History, TX History, US Government or Economics
· Language other than English o 2 credits with an average of C+ grade or better
High School Program, Curriculum or Course Work2: Recommended or Distinguished High School Program or Foundation High School Program with Endorsement(s)
Conditional Admission and Requirements for Full Admission (Students on an F-1 Visa cannot be conditional)
Students who do not meet the requirements for regular admission; adult students without test scores and with no college-level work who graduated five or more years prior to the application; or students who received a GED, attended school at home, attended school outside the U.S. (including International students) or attended a non-accredited high school will be reviewed through A&M-San Antonio's Committee Review Process. The Committee Review Process may take into consideration the following additional criteria for admission:
· High school attended
· First-generation status
· Employment
· Special abilities
· Extracurricular school activities
· Individual achievement
· Leadership activities
· Other public service-related activities:
International Applicant English Proficiency Requirements*: TOEFL: 500 Paper-based; 61 Internet-based IELTS: 6.0
*If applicable (country specific)
Transfer Tuesday
Are you ready to transfer to A&M-San Antonio, but have questions or need support with your next steps in the admissions process? Join us for Transfer Tuesdays, happening EVERY MONTH!
Have Questions? Let's Connect!
As you make your way through the enrollment process questions will come up!
Frequently Asked Questions
Check out these commonly asked question from previous students! If you have a question that still needs to be answered, let's talk! Call the Welcome Center at 210-784-1300.
What majors do you offer?

Texas A&M University offers 30+ degree programs! Click on the button below to view the programs available.

How do I pay for college? And what resources do you offer at A&M-SA?

A&M-San Antonio has a Jaguar Excellence Guarantee to provide boundless opportunities to help you achieve your dreams. For all your paying for college needs, visit the Office of Financial Aid and Scholarships office to deep dive into the funding available.

What credits will transfer over to Texas A&M University-San Antonio?

Create an account & access the Transfer Equivalency Tool to determine what courses from other colleges and universities will carry over into A&M-SA.

Do I need to be TSI ready even though I am a transfer student?

Although not a requirement for admission to the University, transfer students must be TSI ready in all areas before they can register for 3000 and 4000 (junior and senior) level courses. Additionally, any transfer student admitted to the University who is not TSI ready in any of the three areas (math, reading, and writing) should meet with an Academic Advisor to determine the best course of action regarding coursework and TSI testing.

Do you have any transfer guides that help determine what credit to take to transfer over in the future?

Yes, take a look at the Transfer Guides here for the current transfer partners list with details!

What if I am a returning student? What is the process like?

If you are a former student who has had a break in enrollment of more than one year at Texas A&M University-San Antonio and wish to return to Texas A&M University-San Antonio, you will follow the process above. Please note that you must submit all transcripts, including unofficial ones, as well as be in good academic standing at the previous institution. You are not at liberty to disregard previous college work attempted. If you have attended other institutions of higher education since you were last enrolled at Texas A&M University- San Antonio, you must submit an official transcript from each institution.

What if I want to enroll at A&M-SA but not pursue a degree?

Maybe you want to take some courses for fun or advance in your career. There are a few non-traditional ways to attend Texas A&M University-San Antonio. Visit the Non Traditional Admission webpage for further details.