University Magazine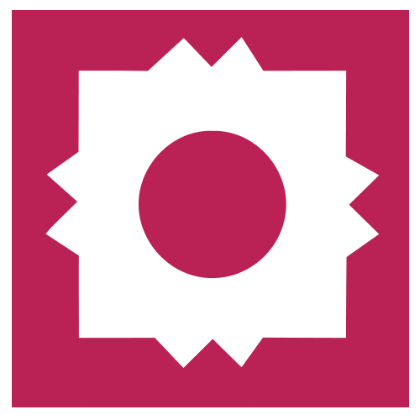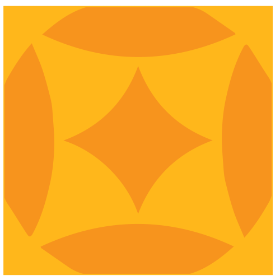 Class Notes
2006
For the last 15 years, Julie Ruiz has been a compliance specialist with South San Antonio's Independent School District's Head Start program that she helped start and build. Her B.S. in interdisciplinary studies has proven very beneficial in her career. She says her degree helped with her career and she has fond memories of her "unique and awesome" A&M-San Antonio experience. She started at A&M-San Antonio when classes were held in portable buildings on the Palo Alto campus, and will never forget the great professors and classmates she met.
2009
The Hon. Ben Zeller is running unopposed in the primary and general elections this year for a third term as Victoria County Judge. First elected to office in 201, he was one of the youngest County Judges in Texas and received the 2018 University's Inaugural Distinguished Alumni Award.
2010
This year marks Anthony Alcoser's fifth anniversary as St. Mary's School of Law Director of Development. The anniversary coincides with the culmination of St. Mary's "Defining Moment" Comprehensive Campaign, launched in fall 2017, which raised $150 million. Alcoser began his career in development at A&M-San Antonio in 2009 in the Office of Advancement.
Jorge García is the Coordinator of Guidance and Counseling at Edgewood Independent School District (one of the seven ISDs in the ASPIRE network).
Melissa Ortiz '10, '14 quit her full-time position to expand her private counseling practice, which includes several therapists and administrative staff. Ortiz, certified in treating postpartum mood disorders, practicing TF, CBT, and EMDR therapy is currently training in biofeedback, and hopes to be one of the only Latina- owned businesses to offer this to her community. She hopes to create an accelerator program for other counselors to do the same. Her next goal is for the center to become HUB-certified and bid on Federal and Government Contracts. As a first- generation college student and single mother of four, she has proudly become the first in her family to purchase a larger home and become fully self-employed.  She calls it a privilege to have been able to establish a $500 scholarship for an A&M-San Antonio student, the Melissa Sanchez Award.
Steven Torres' professional background includes personal training, coaching, and teaching physical education. He, the owner/CEO of Texas Top Prospects, has offered individual and group training with young athletes for the last ten years, focusing on strength and agility training. In addition to his B.S. in kinesiology with a focus in education, he is certified in TRX, Trigger Point Therapy, and NCSF. Steven currently works as a P.E. Coach in NISD.
2011
Reynaldo Castilleja recently completed a graduate program at Texas Tech University, earning a Master of Education in Higher Education Administration. He is now manager of admissions and student services at the Good Careers Academy (GCA) at Goodwill Industries of San Antonio. Castilleja's fundamental role and responsibilities include outreach, recruit and assist with admitting students into the four vocational tracks: medical assistant, nurse's aide, pharmacy technician, and commercial driver's license programs.
Ali M. Euresti is building an online community for mothers with her blog - Instagram: @guiltfreemommin, which was inspired by her daughter Kalani's birth last year. Working from home, she also offers bookkeeping and tax prep/planning services as a sole proprietor. 
Melissa D. Lopez used her degree to help her husband with his welding business and is currently building a facility to house her own tamale business.
Angelique D. Taylor graduated from Texas A&M School of Law in May 2021 with a Master's of Jurisprudence thanks to help from A&M San Antonio's Dr. Amy Porter and Lisa Berg of Jurisprudence in health law, policy and management.
2012
Gil Dominguez published his latest book, This Used to Be San Antonio, last October. The collection of 194 vignettes focuses on historic features of the Alamo City. The book is available at Barnes & Noble area bookstores as well as online sources including his St. Louis-based publisher's site at books@reedypress.com and Amazon.com. Dominguez has been signing books and giving presentations at local San Antonio libraries and at the Twig Bookstore at the Pearl.
Mike Fernandez was named president and chief executive officer of Texas National Bank effective December 31, 2021.
Roger Furrow expresses great appreciation for his A&M-San Antonio education, singling out professors, counselors, and staff who always went the extra mile to help students. Since graduation, he has worked as a contractor for Federal agencies and several contract companies. "Thank you, A&M-SA, for everything." 
Frank RadiI is now owner/social media manager of Candlelight Creative, a San Antonio-based graphic design firm. The firm's portfolio may be viewed at sacandlelight.com.
2013
Armando Prado Jr. is director of graduate law admissions, overseeing the Master of Laws and Master of Jurisprudence programs at St. Mary's University School of Law.
Eugenia Sumpter joyfully welcomed her first grandchild, Hazel Rose Sumpter (Zelly) and says "Our hearts are full!" 
2014
Genevieve A. Compean is a licensed professional counselor (LPC), working as a therapist with Counseling 4 Life LLC. She also started a dog treat business called Wiggle Bottoms Treats & Pupcakes LLC. She recently overcame a bout with cancer and cares for two daughters (8 and 15) and three dogs with help from her husband Joshua. 
Irma Iris Durán de Rodríguez is the community initiatives program administrator for the City of San Marcos, TX, where she oversees dozens of programs supported by $33 million in federal funds. Previously, she worked 15 years with the City of San Antonio. Durán de Rodríguez, selected as the presidential appointee for the San Antonio Fiesta Commission, serves as an ambassador for the Commission and an advisor to the executive committee. Her tenure began last August and runs through July 31, 2022.
2015
Blaine G. Beckman '15, '17 and his wife welcomed their third child, a daughter, Eisley. Their son Citizen, 7, and daughter Indi, 4, are delighted with their new sibling. While the household may get crazy, Beckman says, "It's the kind of crazy that makes life beautiful." He is thankful for the support of his beautiful wife, Mimi, who also is an A&M-San Antonio graduate. He is thankful for having chosen A&M-San Antonio for his education, which he credits for his success in business. He and his business partner Greg Vaughn are in the final stages of buying a 100-year-old San Antonio commercial contracting firm, F.A. Nunnelly. He joined F.A. Nunnelly nearly a decade ago. He draws on He says his past field experience as well as the valuable lessons taught by his professors at A&M-San Antonio contributed to his promotion to president. His team grew from 18 to 32 employees and annual revenue quintupled. To keep his mental health in check. He continues to write and release music with his band, Our Waking Hour, on all streaming platforms.
Victor A. Fernandez started How to Shoot LLC, a new business where he teaches beginner and intermediate gun safety and marksmanship courses.
Graciela C. Perez recently started as a reading skills interventionist at The Meadows Center for Preventing Educational Risk. 
2016
James S. Anderson completed an internship at Sage Social Services and worked at the Ecumenical Center in San Antonio as a licensed professional counselor, prior to starting his private practice just as the pandemic hit. He is the owner of SA Counseling, PLLC (https://sacounselingpllc.com/), where he works with adolescents, adults, couples, and the elderly. He finds using eye movement desensitization and reprocessing (EMDR) especially beneficial to clients when addressing trauma. He published four books on topics related to religion and counseling including Monotheism and Yahweh's Appropriation of Baal (New York: Bloomsbury T&T Clark, 2015), Manifesting Peace: 12 Principles for Cultivating Peace, Healing &Wellness Distilled from the World's Spiritual Traditions and Psychology (Eugene: Wipf and Stock, 2019) and Extolling Yeshua (Eugene: Wipf and Stock, 2019). He is also an Adjunct Professor of Religious Studies at the University of the Incarnate Word in San Antonio.
Thomas Carter has been fortunate to remain employed throughout the pandemic without having any unforeseen circumstances. His immediate family continues to be healthy and free of any major ailments.
Jacob Sanchez is completing his sixth year at Devine ISD, where he teaches 6th and 7th grade science and coaches football, basketball, and track/field at the middle and high school levels. He received a Teacher of the Month award for the past five years. He is proud of his daughter, Karli Joy, who received the Principal's Award for Most Outstanding Student at her kindergarten. 
2017
Dolores Cortes and her husband own two Airbnbs in the San Antonio's Southside area and are thankful business has remained steady throughout the pandemic. She draws on her communications degree with an emphasis in public relations and her minor in English to run the promotional, communication, and marketing side of the business. Her husband helps with all the logistics. Although Cortes had an associate degree when she began her journey at A&M-San Antonio, she had been out of school for approximately 30 years. Her full-time job necessitated starting with just a few classes, and by her senior year she was able to attend full time. Cortes says she adjusted well among the younger students and enjoyed great support from her professors. She invites anyone having visitors who need a place to stay to check out https://airbnb.com/h/gem-espada and https://airbnb.com/h/gem-san-juan.
Gabrielle M. Herrera began a new job as a marketing manager, customer and partner data and processes, at HubSpot in November 2021. She also serves as a school council member for Blessed Sacrament Catholic School for the 2021-2022 school year. 
Samantha Lazcano began working at Elm Creek Elementary in the Southwest ISD in the fall of 2017 as a third-grade general education teacher and is currently teaching 5th grade at the same campus. Last July she earned a Master of Education from A&M-San Antonio. She, who received the Teacher of the Year award at her campus for the 2021-2022 academic year, was named one of the top three finalists for District Teacher of the Year for the elementary level.
Roberto Yanez, Jr. opened a new photography business called Apollo L Photography.
2018
Emily Guerra chose A&M-Corpus Christi for her post graduate degree. She welcomed her first baby girl in 2019 prior to earning her MBA in 2020. She was promoted to work for the district office. She says, "It has been a journey and I've grown personally, professionally, and most important spiritually." 
Ashley Olden's post-December graduation plans were derailed in February 2019 when she totaled her car – she wasn't seriously injured. In March she started her first job in New Braunfels commuting from Gonzales. Heading home on her second day of training, she was in another accident with an 18-wheeler. After a month-long hospital stay and four weeks in rehab followed by several therapy sessions, Olden returned home. Several months later she separated from her now ex-husband.  She moved back to Bryan/College Station as a single mom and is now working and caring her two children. While still working on recovery, she's looking into Sam Houston's master's program in psychology. 
Tiffany L. Reichert welcomed baby Anson Wagemann on May 28th of 2021.
2019
Maija Arthur worked in human resources at UPS after graduation prior to becoming a care manager at The Center for Health Care Services. She is currently enrolled at the University of Texas San Antonio pursuing a Master's in clinical mental health counseling with the goal of eventually opening her own practice.
Karl V. Mitchell is a counselor education doctoral student at A&M-Corpus Christi working with students as an academic success coach, licensed professional counseling associate LPC-A, and licensed chemical dependency counselor LCDC. Mitchell hopes to be a fully-licensed LPC clinician and counselor educator within the next two years.
2020
Estephania Benítez married her high school sweetheart last year. She is a human capital coordinator at NatureSweet and owns a dog named May.
Elizabeth S. Casas is working in the bilingual program at SAISD. She thanks God, her parents, friends, professors, mentors, and supervisors for believing in her. She advises Jaguar students to persevere when confronted with obstacles and to work hard to become good leaders. She hopes to earn a master's degree soon.
Sarina T. Fedelin and her partner moved to Chicago last spring. She is a loan processor apprentice with Cross Country Mortgage, LLC. While not the field she had intended to pursue, the company offered her a position to professionally grow quickly. She works with "an amazing team with powerhouse leadership." One of her favorite places in the Chicago so far is the Buckingham Fountain just across the street from the shore of Lake Michigan. "To see the skyline lit up at night is just breathtaking!"
Jovana Flores is finally working her dream job as an English teacher in Seoul, South Korea. Having graduated during the start of the pandemic when everyone switched to remote learning, she was concerned about the uncertainty of the future and debated leaving the U.S. Now, with her one-year contract almost up and having been asked to renew it, Flores is glad she took that huge leap of faith.
Priscilla Rodriguez published two children's books, both of which are available on Amazon Kindle and paper format. She has also been part of the NISD pre-K bilingual team for two years. 
Dani R. Vidal, her husband, and eldest daughter Joanna welcomed their second child, Ava Grace, in September. In her academic life, she has been editing her paper, San Antonio's Tex-Mex Food Culture: The Chili Queens and the Beginning of the Traditional Cuisine. The paper received first place in the Caldwell Memorial Awards for Excellence in History upper division in 2021. Vidal thanks Dr. Amy Porter for her support and Lisa Berg, of The Texas State Historical Association (THSA), which will publish the paper in 2022.
2021
Zachary Bullard was offered a position with the training team at his current place of employment shortly after graduation last May. He had been on the direct care staff with The Center of HealthCare Services since 2013 and now works at the corporate office.
Desiree Garza married her junior high/high school sweetheart on November 13, 2021, and recently scored an "awesome" new job opportunity.