Henry G. Cisneros Institute
President's Leadership Class (PLC)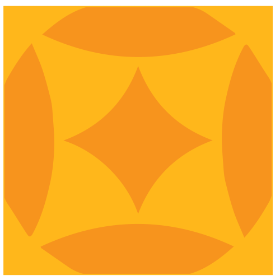 The President's Leadership Class
The President's Leadership Class (PLC) is a four-year comprehensive undergraduate leadership development program. PLC develops extraordinary leaders who apply their unique approach to leadership throughout their lives, academic fields, professions, and communities.
PLC Scholars receive four years of rigorous leadership training, fostering intellectual and personal growth. Scholars experience a multi-dimensional program that integrates service-learning, community impact projects, and involvement with industry and community leaders. The various elements encourage and develop the skills and character traits key to innovative success.
Each year, 25 of Texas A&M – San Antonio's incoming students who are Top 15% in their graduating class, are selected as PLC Scholars through a competitive application process. Our PLC scholars receive a four-year scholarship worth $8,000. The scholarship is awarded each semester in the amount of $1,000.
PLC is a small family of highly driven peers and staff members offering individualized support to each PLC student. The support within PLC is immediate and lasting and provides guidance and reinforcement with everything from academics to social life.
For more information about the President's Leadership Class, please contact the Cisneros Institute at cisneros@tamusa.edu or call (210) 784-2484.
If I could describe PLC in one word,
I would describe it as reflective.
I would describe PLC as encouraging.
I'll have to say eye-opening.
I would describe PLC as a support network.
I would say it is eventful.
PLC helped me a lot in my career once I graduated.
The program focuses on building your leadership skills,
your communication skills,
the interpersonal traits that help you in a professional setting.
PLC has definitely been a learning experience,
and it also puts you in contact with students
who want to be involved and who want to be leaders.
As a student leader it has helped me develop,
just becoming more involved in the community.
As a PLC we would go out and do stuff in community service.
We align ourselves with other organizations
and it's eyeopening</ span> to be able to see
how these things happen and be able to embed
myself in the community more as a student leader.
PLC has definitely helped me as a leader develop my communication skills.
I never really want to network or talk to anyone else ,
but PLC encourages you and forces you to talk to other people.
Which some people, it can be scary at times,
But really it helps you develop your leadership skills for in the future,
for during college and even after college.
You get to meet and greet new people,
and you get to be one of them that are always on TV ,
one of them who is always on a banner,
like the face of the university.
Some people, it might be hard for them to be like that,
but at the end day when you make that choice,
you know that you're setting yourself up to be a better person than you ever will .
If you're hesitant about joining PLC,
my word of advice to you as a new college student is to take
as many opportunities as you can, including this one.
PLC really gives you the cats to make friends with
people that have the same goals as you or has the same drive.
There are so many network opportunities and opportunities to add to your resumes, CVs.
You're really going to find your niche in this program,
and the scholarship is pretty great too.
Contact the Cisneros Institute
If you would like to help transform the vision for the Cisneros Institute into a reality or would like more information, please email Cisneros@tamusa.edu or call at (210) 784-2484.