University Marketing and Communications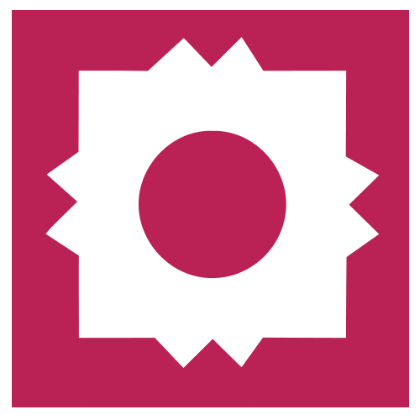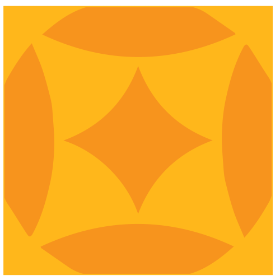 University Marketing and Communications provides our clients with a full range of services in support of the University's mission, vision and strategic goals. As a team, we strive to achieve the following six objectives:
Increase awareness of A&M-SA among targeted audiences.
Increase enrollment in the University's academic programs.
Positively influence the University's reputation as an outstanding educational resource, a leader in faculty-student research and a strong community partner.
Promote the University's brand in a credible, consistent and compelling manner (including protecting the brand in times of crisis).
Facilitate the efficient operations of the University by increasing faculty, staff and student awareness and engagement, as well as effectively managing unexpected events/crises.
Increase the perceived value of engagement and investment in the University by alumni, corporate and private donors, foundations, and community leaders and members.
Marketing
Eve White
Executive Director of Marketing & Communications
Office: (210) 784-2443
Email: eve.white@tamusa.edu
Jacob Schmidt
Web Content and User Experience Strategy Manager
Office: (210) 784-1125
Email: jacob.schmidt@tamusa.edu 
Planning Support for Marketing and Communications Campaigns
Strategic planning, execution and measurement of marketing and/or communications campaigns. This includes developing and delivering customized messages to target audiences using a variety of channels.
---
Media Relations
Developing and distributing news releases; fielding and coordinating media interviews for faculty and staff; proactively identifying media opportunities and pitching subject-matter experts; tracking media mentions.
Editorial Services
Editing and writing for news stories, website copy, social media posts and other communication materials, such as brochures, newsletters and magazines.
---
Photography/Video
University Marketing and Communicationswill assist internal clients on photo/video projects by putting them in touch with approved outside vendors, participating in storyboarding and reviewing draft footage before final production.
Social Media
Content planning, posting and monitoring for Presidential and University channels, including Facebook, Twitter, LinkedIn, Instagram, Flickr and YouTube. We also provide offices and departments with social media training as well as assistance in launching their own channels.
---
Creative Design Services
Creative consulting, coordination and support, including graphic design, art direction, editorial design, print and digital media.
How to Work with Us
Marketing and Communications (Marcom) is committed to working with our faculty, staff and students (our clients) to help you achieve your business objectives, whether that means increasing the number of student applications you receive or attracting more attendees to your event. The following is an overview of the way we work with clients. (Note: For simple, one-tactic requests, the following process will be abbreviated. In general, we would prefer at least two weeks' advance notice for requests. For large, complex projects, four weeks' advance notice is required. As a general rule of thumb, when an event or assignment hits your calendar, you should submit a request for our support. Do not wait until a week out from your final deadline to submit a request. Click the steps below to expand and learn more about our project management process.)
Step 1: Client Submits Request

Client submits a request form, providing all the necessary information along with any related files. Each request is stamped with a time and date and automatically placed in MarCom's work queue. You will receive an email confirming our receipt of your request.

Step 2: MarCom Reviews Request

MarCom reviews client requests in the order they were submitted. We assign priority to each request based on its alignment with and potential to impact A&M-SA's mission and four strategic goals as well as Marcom's objectives, and 2) the current workload of the MarCom team. Marcom will assign your job to someone on our team who will act as your "client relations lead." Your client-relations lead will be your point-of-contact throughout the project even though other Marcom team members may also work on the effort.

Step 3: MarCom and Client Plan/Collaborate

Within three business days of your request, your MarCom client-relations lead will contact you via email or phone to confirm details of the request and ask for any missing information. If necessary, we will schedule a meeting to discuss the project with you further. This might involve gathering additional content from you (e.g., draft copy, photos, charts), confirming anyone who must review and approve final deliverables and discussing a production timeline with deadlines for the various pieces of your project. At this stage of the process, MarCom will confirm: 1) any subject matter experts who must review your content for accuracy, and 2) any leaders who must approve content before it is finalized. This will allow us to create a production timeline that includes these important review and approval milestones. During this step, MarCom and the client will also determine if we need to use outside vendors (e.g., for printing or photography) to support the request. We will also work with the client to solicit bids from A&M-SA approved vendors and confirm project costs.

Step 4: MarCom Gets to Work

The MarCom team and/or A&M-SA approved vendors will begin working on your project once all materials and resources are in hand.

Step 5: Client Reviews Draft(s)

Your client-relations lead will send you drafts of deliverables for you to review. Please note that failure to review drafts in a timely manner could push the final deadline back and delay completion of the project. Once you send us your edits, we will revise the deliverables accordingly.

Step 6: Completing Request and Measuring Impact

After you and any other subject-matter-experts or leaders on your team have reviewed and approved final content, MarCom will produce final deliverables and send you copies for your files along with any related vendor invoices. It's your responsibility to process all invoices related to the project. Before closing out the job and archiving your project, your client-relations lead will work with you to determine if we met any measurable project goals defined during the planning/collaboration step, if applicable, to improve our processes and services.