Cost & Fees
TU CASA designated tuition and fees

| | | | |
| --- | --- | --- | --- |
| $300 | $650.26 | $100 | $90 |
| TUITION FOR ONE SEMESTER (6 CREDIT HOURS) | DESIGNATED TUITION | REC SPORTS FEE | STUDENT SERVICES FEE |
| $60 | $816.43 | $3 | |
| ATHLETICS FEE | UNIVERSITY SERVICES FEE | INTERNATIONAL EDUCATION FEE | Approximate cost of tuition & fees: $2019.69 (for each semester) |
Fees listed above are semester estimates. Please refer to: Tuition and Fee Schedule: SBS: Texas A&M University-San Antonio (tamusa.edu) for an explanation of each of the fees above.

FAQ: Frequently Asked Questions (FAQ's): SBS: Texas A&M University-San Antonio (tamusa.edu)Payment Options: Payment Options: SBS: Texas A&M University-San Antonio (tamusa.edu)
Designated Tuition Fee: This $650.26 cost is based on enrolled semester credit hours, classification, residency, tuition rate code selection, and college.
Rec Sports Fee: 

This fee is charged at a flat rate of $100 for fall or spring and $50 for summer. Funds are used to cover expenses for the Jaguar Fitness Center, development of intramural, extramural, and club sports, development of group and individual fitness programs, purchase of recreational and fitness equipment, professional and student staffing, and development of indoor and outdoor recreational space.

Student Services Fee: This fee is used to support student activities and support services including Student Government Association and student organizations.
Athletic Fee: This fee will be used to support the Athletic Department and entitle free admission to all varsity and recreational sports, athletic contests, and other special activities.
University Services Fee: This fee will be used to cover expenses for the following items: academic advising, library services, transcripts, student IDs, distance learning, campus safety and security, transportation, information technology, course fees, and other university services as required.
International Education Fee: This fee is charged at a flat rate of $3 per semester. Funds are used to support cultural enrichment within the student body and to enhance student knowledge of other countries through international study and scholarships.
Other applicable fees:

Summer Boot Camp: will vary each year but is estimated to range from $100-$300
Course Materials Fees- will vary per class
TU CASA is recognized as a Comprehensive Transition Program (CTP) by the U.S. Department of Education. TU CASA is one of few post-secondary programs for students with intellectual disabilities in Texas to receive CTP accreditation and joins a select group of other postsecondary institutions with CTPs in the country.  This means that students in the TU CASA program may qualify for three types of federal student aid: (1) Federal Pell Grants, (2) Federal Work-Study, and (3) Federal Supplemental Education Opportunity Grants. Students and their families can apply for federal aid by completing the FAFSA once accepted into both Texas A&M- San Antonio and the TU CASA program.
** The University reserves the right to change fees upon board approval or legislative mandate.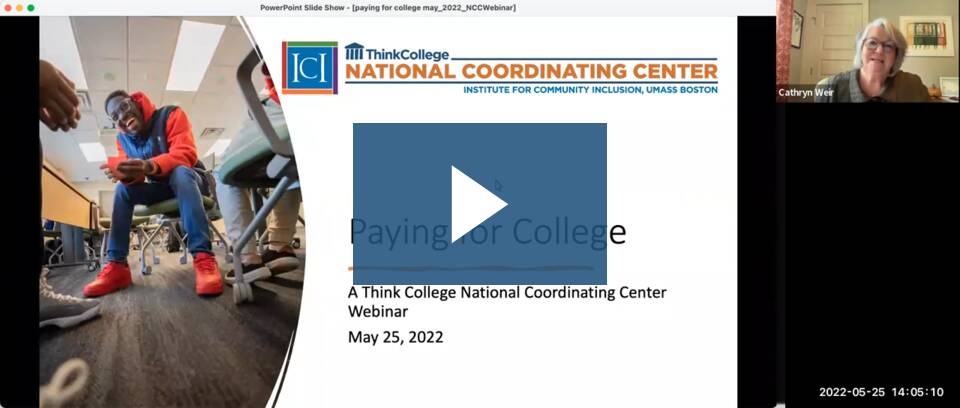 Funding Resources:
Paying for College: Exploring Possible Funding Options: A Webinar | Think College
Scholarships for Students With Intellectual Disabilities 2022 Edition (thinkcollege.net)
21 Scholarships for Students With Disabilities | BestColleges