Were you involved or interested in the Best Buddies program at your high school? 
Then this may be the organization for you! 
Sign up to become an AMIGXs member and receive meeting updates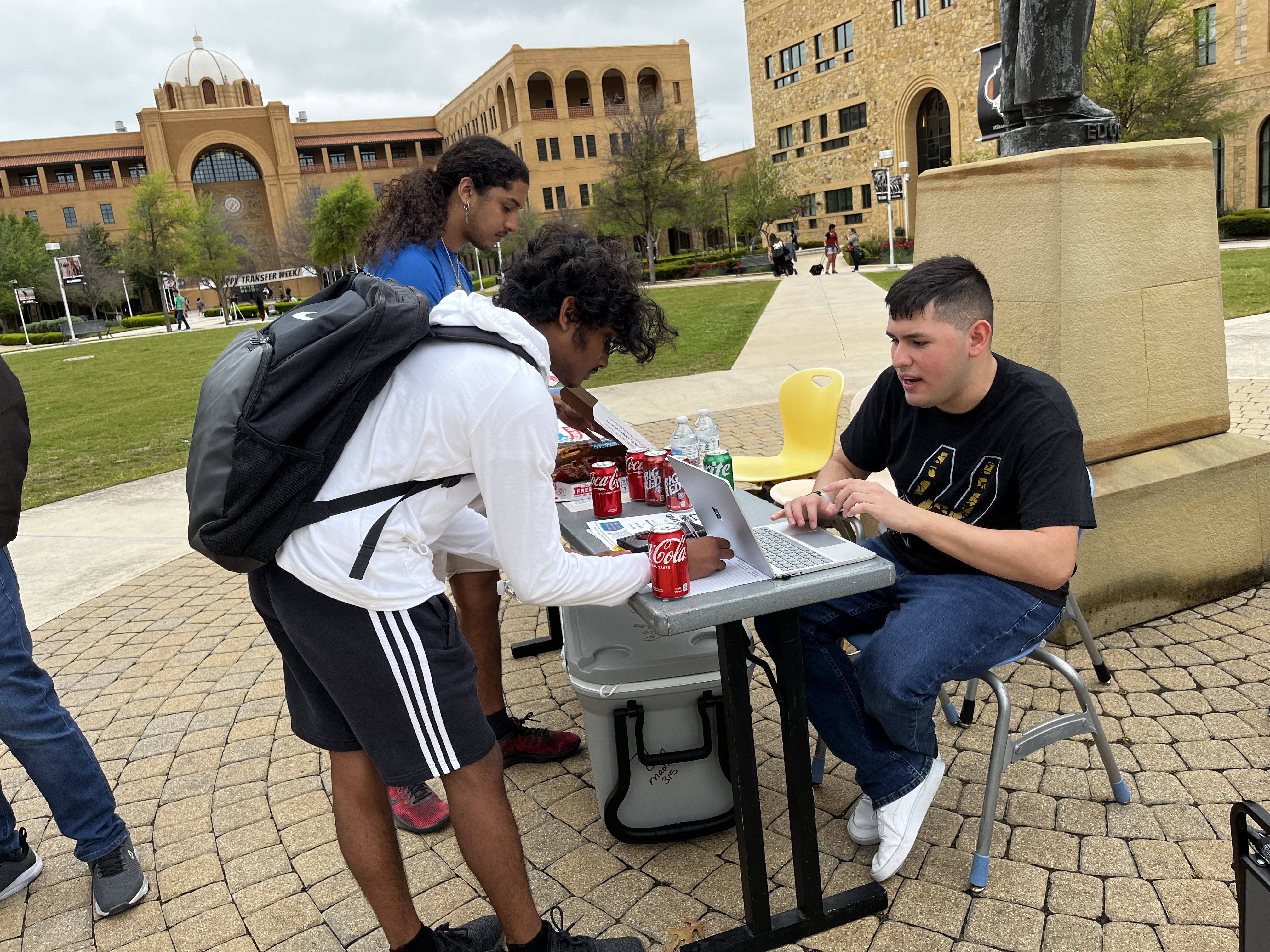 The TU CASA program at A&M-SA invites current students to join and engage with their fellow Jaguars with diverse needs, who are currently enrolled in the TU CASA program at A&M-SA. The goal of the TU CASA program is to provide students with intellectual disabilities with college experiences that will prepare them for future employment and community participation. The TU CASA AMIGXS organization is a student-run organization that focuses on social inclusion through the planning and participation in inclusive social events and activities on the A&M-SA campus. TU CASA Amigxs organization also helps to plan, guide, and facilitate opportunities for TU CASA students to be involved within the A&M-SA community (e.g., art activities on the quad, game days/nights, movie days/nights, lunch groups).  
Our Mission 
Amigxs are peer leaders, mentors, and supports for our fellow Jaguars enrolled in the TU CASA program! We help students accomplish their goals of the program and build friendships by providing them with individualized support and mentorship. We also help our TU CASA students to become more involved and successful in participating in campus/community social events and activities with their Jaguar peers, as well as planning events for campus-wide participation by students with and without disabilities.
Amigxs plan activities and events that support social inclusion on campus in the following ways/areas:  
Lunch and Dinner partners focus on social skills and healthy eating goals.  
Wellness partners engage in a workout or game to encourage safe exercise habits.  
Share and facilitate involvement in other campus clubs and organizations of interest (i.e., Amigxs can share info on other clubs they participate in, and make introductions to, those organizations when appropriate).
Planning arts and cultural activities and events that are accessible to all student abilities (i.e., with and without disabilities)
Mentors/peer supports who can share/model successful academic and/or study habits, organizational skills, self-advocacy, money management, and/or social skills (e.g., help their peers problem-solve issues related to being a successful college student via small group meetings).  
Amigxs also: 
Serve as the officers/leaders in developing the Amigxs Student Organization on campus.
Recruit and provide information to students interested in becoming a part of the Amigxs organization. 
Planning campus activities and events that support TU CASA student inclusion and participation.