Alternative Student Loans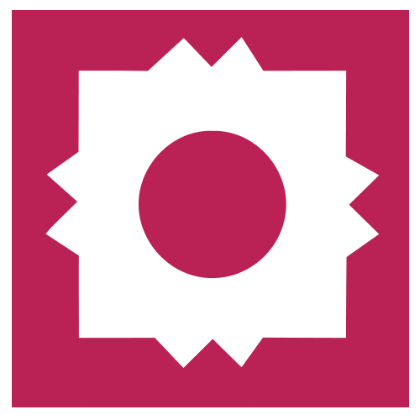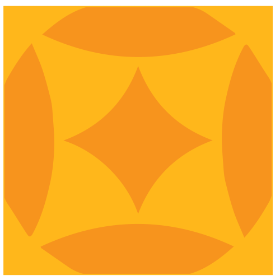 Alternative (private) loans are administered and processed by private lending institutions to be used for educational costs.
Exhaust Federal Student Aid Options First
Alternative loans are not part of the Federal student loan programs and should be used for circumstances where you have exhausted all other options in regards to financing your education. We highly recommend that you apply for financial aid using the Free Application for Federal Student Aid (FAFSA) prior to seeking an Alternative loan option with this application. Federal Student Aid (FSA) offers an excellent guide to understanding the important difference between federal and private loans. You may be eligible for the Federal William D. Ford Direct loan. Benefits of the Direct loan over an Alternative loan may include lower interest rates, loan terms, and greater repayment options. 
Plan ahead
As a result of the Truth in Lending Act (TILA) of 2009, borrowers will be required to submit a Private Education Loan applicant Self-Certification to their lender before funds can be disbursed. Your lender will provide you with this form when you apply for the Private Alternative loan.
Points to consider when choosing a lender:
Interest rates-interest may be capitalized. Therefore, increasing the amount of money you ultimately owe. Consider using a cosigner. You may qualify for slightly lower rates.
Fees-Interest rates and fees that your pay are based on your credit score and the credit score of your cosigner if you choose to use a cosigner.
Borrower Benefits-these vary by lender.
Repayments Terms- Some lenders required you to pay while you are in school. Others will defer payments until after graduation.
Borrowing an Alternative (private) loan is based on credit checks and should only be done after reviewing all other aid offered and contacting different lenders for the best terms.
An Alternative loan is an agreement between the borrower, cosigner and the lender.
Eligibility 
Eligibility for private loans is based on the Cost of Attendance minus other financial aid received.
Some lenders require half-time enrollment and/or for students to be meeting A&M-San Antonio's institutional Satisfactory Academic Progress (SAP) standards.
Students must visit the lender(s) website for additional eligibility requirements.
Texas A&M University-San Antonio does not recommend, promote, or endorse any lenders. Students may select any lender offering private loans. We recommend students compare private loans from several lenders to find the best interest rate/terms and repayment options.The choice in YOURS. You are free to choose any lender for the Alternative loan. Borrowing an Alternative (private) loan is based on credit checks and should only be done after reviewing all of your funding options and contacting different lenders for the best terms.
The Application Process
Students, who would like to access a neutral and comprehensive comparison chart, please visit ELM Select.
ELM Select is a loan comparison tool that assists borrowers in deciding on a private loan that is best suited for their needs. We do not recommend, suggest, or endorse any of the lenders. Students are not limited to the lenders listed in the chart and may borrow from any lender of their choice by directly visiting the web site of the lender they wish to borrow.
Once eligible students apply, get approved by the lender based on their credit history, and complete all the required paperwork, the selected lender will send A&M-San Antonio a certification request. A&M-San Antonio will verify the student's eligibility and certify the request accordingly. A&M-San Antonio will not certify a loan for a student who does not meet the above eligibility requirements. Once A&M-San Antonio certifies the loan, your lender will forward the loan proceeds in accordance with the loan period to the school. Please note that there is a 4-6 week processing time for Private Loans. You will be notified when the loan proceeds are available
NOTE:
Some states offer their residents with student loan options to finance any remaining gaps after federal eligibility has been exhausted. Texas Residents may consider Texas Higher Education Coordinating Board loan program.

College Access Loan disclosure information/additional eligibility requirements may be found at www.hhloans.com .
FORWARD Loan Program is designed for students enrolled in programs aligned with high-value credentials and high-demand occupations. This program is limited to students enrolled in the fields of Energy, Nursing/Patient Care, Teaching, Technology, and Transportation/Logistics. Eligibility requirements can be found at www.hhloans.com .
School Certification and Disbursement
Due to these new regulations if you have specific questions regarding your alternative loan disbursement, please contact your lender.
Private Loan Disclosures
Students pursuing Alternative loans through a lending institution will be subject to specific Federal guidelines. The new guidelines will require that lending institutions provide three additional disclosures to the borrower regarding their loan application, approval, and acceptance status. The purposes of these disclosures are to:
The borrower is allowed 30 days to accept the terms and conditions of the loan outlined in the approval disclosure.
Students will be required to submit a Private Education Loan Applicant Self-Certification form to their lender. No funds will be disbursed until the form is returned to the lender.  This form can be obtained from your lender. Information regarding the total cost of attendance at A&M-San Antonio can be found at here.
Federal regulations require colleges and universities to notify student loan borrowers of their right to cancel all or a portion of their loan or loan disbursement. No action is required on the student's part unless wanting to reduce or cancel your loan(s). Requests must be made in writing and should be sent directly to the Office of Financial Aid by contacting us here. Please include the borrower's full name, student ID number, the name of the alternative loan and the amount to be reduced or canceled. If the cancellation results in a balance due on the student's account, payment will be required.
Questions for Private Lenders
It can be difficult to compare the various alternative loan programs offered because they differ in repayment features, methods used to assess costs, and eligibility criteria. Answers to the following questions will help you evaluate alternative loans and make the best choice for your borrowing needs:
Eligibility
What are the minimum and maximum loan amounts?
Is the amount eligible to borrow tied to school costs and other financial aid?
What credit considerations exist for this loan? How will my credit affect my loan?
How long does it take to get an approval or denial on the loan?
Are co-signers required for this loan?
If available, what options exist to release the co-signer at a later date?
Any requirements: enrollment status, graduate or undergraduate, degree program or just taking classes, past due balances or current balances only, citizenship?
Are specific programs available by discipline/major that may reduce my final payment amount?
Interest Rate and Fees
What is the interest rate? What is it based on (i.e., Prime, T-bill, Libor)?
Is the interest rate fixed or variable? How often do variable rates fluctuate?
Is there a maximum interest rate or "cap"?
Is an "introductory rate" offered? How long is this rate, and how is the rate affected after the introductory period?
How is my loan interest capitalized? How frequently?
What additional fees are charged? When and how are fees paid?
Do these fees vary based on my credit, academic level, or whether or not I have a co-signer?
What interest reductions or incentives are offered during the life of the loan?
Repayment Terms and Conditions
Can these loans be deferred while I'm in school? For how many years?
When do I begin payment?
Can interest-only payments be made while I'm still in school?
What are my repayment plan options?
What are the minimum/maximum terms and payment amounts?
Is there a penalty for paying off the loan early?
Are grace periods, deferments, and/or forbearances offered? What are the terms and conditions for each? How is interest capitalized during these periods?
When are late charges assessed and how much are these charges?
Borrower Benefits
Does the lender offer any other borrower benefits? What are the eligibility requirements for these?
When do you receive the benefits and what are the total dollar savings?
Service
What is the best way to apply on-line, phone, fax, mail?
What is the turnaround for credit decisions and disbursement of funds?
What are the loan fund delivery options, electronic or paper check?
Who do I contact for questions about my loan and to resolve any issues?
Will I have on-line access to my loan information?
Are these loans typically sold to other lenders?
Will my loan be serviced in house or with a contracted servicer?