History and Milestones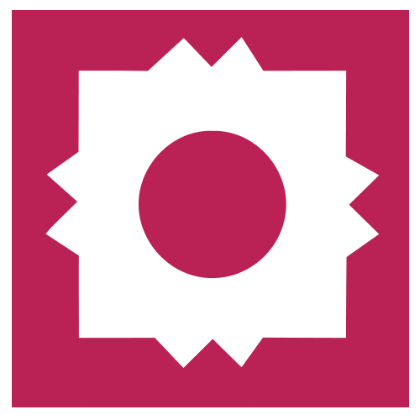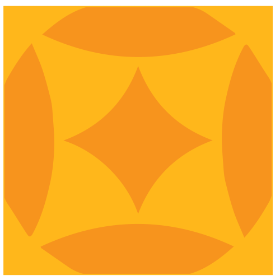 2022:
A&M-San Antonio reaches record enrollment with more than 7,300 students.
Texas A&M University-San Antonio receives its second largest gift in University history. The Hector and Gloria López Foundation gifted $2.1 million to the Texas A&M-San Antonio Foundation to benefit 15 Latino students, known as López Scholars.
A&M-San Antonio holds an unveiling of the Greg A. Garcia Founders Hall in the Sen. Frank L. Madla Building. Garcia championed efforts to bring a public four-year institution to the South Side of San Antonio.
A&M-San Antonio's TU CASA held its first Graduating Class of 2022 Celebration. Five students successfully completed the program and earned their University and Career Experience Certificates. The TU CASA program is designed to allow students with intellectual disabilities to receive a true university experience while gaining the skills and knowledge needed to transition to independent adult lives.
Bexar County commits $10 million to fund athletics facilities/fields at Texas A&M University–San Antonio, also serving the Southside community.
A $1 million grant from USAA helps launch a multi-year program to assist first-generation college students and their parents in navigating the admission process at Texas A&M University-San Antonio.
Bexar County Health Department announces the decision to establish a new Public Health Division facility adjacent to the A&M-SA.
2021:
The Bexar County Hospital District announces plans to build a University Health hospital next to campus, investing $10.4 million to acquire a 68-acre tract of land at the intersection of S. Zarzamora and Jaguar Parkway.
Texas A&M University-San Antonio, in partnership with the Tobin Center for the Performing Arts, celebrates the $3.35 million CULTIVAR arts education grant awarded to the University by the Department of Education. The five-year grant award supports CULTIVAR (Communities Uplifting Learners Through Imagination and Vibrant Artistic Reflections), an arts-based education program for K-5 students and teachers throughout San Antonio.
A&M-San Antonio President is elected as board of directors chair for the American Association of State Colleges and Universities.
A&M-San Antonio is recognized by Hispanic Outlook as one of the nation's top-producing universities of bachelor's degrees awarded to Hispanic students, ranking 64th in the nation and 13th in Texas.
The University experiences record enrollment, welcoming more than 1,050 new first-year students.
A&M-San Antonio's College of Education and Human Development, with support through a $2.1 million grant from U.S. Department of Education and a donation from a private donor, launches the Transition University for Career Advancement and Successful Adulthood (TU CASA). The program is designed to bridge an equity gap for individuals with intellectual disabilities by providing a pathway for them to engage in a higher education experience or get the support they need to successfully navigate a degree program.
2020:
A&M-San Antonio honors the Class of 2020 with a special, first-of-its-kind celebration called "Operation Graduation – Curbside Edition." A&M-SA welcomed its first freshman class four years prior, establishing it as a comprehensive, four-year institution.
A&M-San Antonio Athletics is welcomed into NAIA and Red River Athletics Conference.
A&M-San Antonio is ranked sixth in the nation in bilingual, multilingual and multicultural education by Hispanic Outlook on Education Magazine™.
A $1 million grant from the Texas A&M University System Chancellor's Research Initiative (CRI) kick-starts cyber research through a newly established Cyber Engineering Technology/ Cyber Security Research Center.
Edgewood Independent School District (ISD) School Board votes to approve two SB 1882 partnerships with A&M-SA. Under the agreement, the University becomes an operating partner of Edgewood ISD institutions, Gus Garcia Middle School and the Burleson Center for Innovation and Education.
A&M-San Antonio receives approval from the A&M System Board of Regents to move forward on a $53 million project to house the College of Business (COB) and Library.
A&M-San Antonio introduces the Jaguar Excellence Guarantee and Achiever Promise, both designed to help students who qualify graduate with little to no debt while extending access to the services and experiences that impact a student's ability to graduate on time with essential skills.
2019:
"Timeline Wall" is unveiled in the Central Academic Building of A&M-San Antonio, and tells the story of A&M-San Antonio's creation and journey to a four-year institution.
A&M-San Antonio celebrates its 10-year anniversary, with the groundbreaking of Phase One of the new academic and administration building.
A&M-San Antonio receives $1 million gift from the Financial Literacy of South Texas Foundation (FLSTF). The funding will provide scholarships for accounting and finance majors, and stipends for students engaged in financial literacy projects.
2018:
To honor San Antonio's 300th anniversary, A&M-San Antonio unveils its Tricentennial-themed exhibit, "San Antonio as a Crossroads: 300 Years of an Evolving Frontier Community." The collection of photographs, artwork, maps, documents and other historical artifacts is on display at Presidio Gallery located in the Bexar County Archives Building.
A&M-San Antonio students and one student organization, are presented with the President's Volunteer Service Award by the White House.
Facebook's Cyber Security University Program comes to A&M-San Antonio, offering a hybrid course in cyber security, mentorship opportunities and hands-on training in combating simulated cyber-attacks.
A&M-San Antonio becomes the first university in the world to use SafeZone, an indoor positioning solution used throughout the entire campus, providing alerts to campus police with pinpoint specific locations and three-dimensional views of multi-story buildings.
The Science & Technology Building opens. It is a three-story building with classrooms and laboratories.
2017:
Esperanza Hall, the first residence hall on campus, opens with 382 beds.
Presidio Gallery opens with the Daughters of the Republic of Texas collection.
2016:
On February 3, 2016, Southern Association of Colleges and Schools Commission on College approves downward expansion. Texas A&M University-San Antonio starts accepting first-year student applications.
On February 5, 2016, Richard Acosta was first student accepted for inaugural class 2020. 
On August 22, 2016, inaugural class of first-year students and new transfer students start school. The 2016-2017 academic year begins including lower-division courses.
On August 23, 2016, Texas A&M University-San Antonio received a Bexar County proclamation from the Bexar County Commissioners Court. A prestigious honor recognizing the University for strengthening the Bexar County community by broadening our academic reach and becoming a comprehensive four-year university.
On July 5, 2016, 39 New full-time faculty and 37 new full-time staff are hired to support the comprehensive expansion.
2015:
On January 12, 2015, Interim President Dr. Cynthia Teniente-Matson begins her appointment.
Expansion approved by 84th Texas Legislative Session to allow Texas A&M University-San Antonio to begin accepting freshman and sophomore applications.
2014:
A military-embracing institution, A&M-SA was named one of the 120 Best Colleges for Vets by Victoria Media, included in the 2014 Top Military-Friendly Universities by Military Advanced Ed. and the Military Times 2014 Military Friendly Schools. With over 12% of students identifying as part of the military community, the University strives to meet the needs of service members and their families in every aspect of their lives. Several University programs are designed to support the transition to academic and civilian life, including a Master of Arts Degree in Counseling and Guidance that focuses on the unique needs of the military community.
Texas A&M-San Antonio invited the public to celebrate the opening of its inaugural art exhibition at the Educational & Cultural Arts Center of Friday, May 9, 2014. The exhibition, entitled Contemporary Latino Art: El Corazón de San Antonio, will be open to the public through August 31, 2014 and showcases 79 local artists who are central to the on-going art narrative of our city.
A&M-SA presented a record-breaking graduating class with over 730 candidates for the spring 2014 commencement. Since achieving stand-alone status five years ago, the University has grown 216%. This ceremony also presented the first graduates with a Bachelor of Science in Computer Science.
On March 11, 2014, A&M-San Antonio signed an international collaboration agreement with Universidad Loyola Analucía in Seville, Spain. The agreement will provide for the development of academic and cultural exchange programs for students and faculty, beginning with a study abroad trip to Seville in summer 2014.
The University will support research and data analysis for San Antonio's final report in the Global Cities Initiative pilot, a joint project of the Brookings Institution and JPMorgan Chase which will help attract more foreign direct investment and provide for new jobs and economic growth for the San Antonio metropolitan area.
On December 6, 2014, Dr. Cynthia Teniente-Matson named as sole finalist and interim president of Texas A&M University-San Antonio.
On December 9, 2014, 

Texas A&M University-San Antonio has met yet another important milestone with the announcement by the Southern Association of Colleges and Schools Commission on Colleges (SACSCOC) accrediting the University separately from Texas A&M University-Kingsville.  Accreditation is retroactive to January 1, 2014.
2013:
In Spring 2013, the University launched a baccalaureate degree in Fire and Emergency Service Administration (FESA) specially designed for working professionals in fire and emergency response positions, and will offer tuition exemption as defined by the Texas Firefighters Tuition Exemption program.
Alamo Colleges, announced the publication of 

St. Philip's College: A Point of Pride on San Antonio's Eastside

in February 2013. The book is the first in a series the University is sponsoring through Texas A&M University Press called Peoples and Cultures of Texas.
Established in 2010, the Southwest Teaching and Learning Conference is sponsored by Texas A&M-San Antonio. The conference publishes a new academic journal which is already receiving submissions from national and international researchers on topics related to learning and the teaching process.
2012:
In early 2012, A&M-SA announced the development of an "Affordable Degree" at a cost around $10,000 in Information Security, led by the new Center for Information Technology and Cyber Security. Already available to high school students, the initiative has continued to garner nationwide attention. The University was designated as a National Center of Academic Excellence in Cyber Security and Information Assurance by the National Security Agency and the Department of Homeland Security in April 2012.
A&M-SA continues to expand its presence at the conveniently located Alamo University Center by offering criminology and information security in addition to undergraduate and graduate degrees in education.
The College of Business established an iPad rental program, giving students easy, cost-effective access to e-books and more electronic resources. The innovate e-book program continues to offer convenience and affordability, and has so far saved students an estimated $1.5 million in its first three years.
The "Ready From Day One" education program places student teachers in 11 area school districts, breaking new ground in methods of collaboration, partnership, and an understanding of the needs of our constituents. The School Leadership Consortium is a principal preparation graduate program for working teachers and school administration.
2011:
The new Main Campus building opens in August 2011 to an enrollment of over 3,500 students.
The University leases a building at Brooks City-Base to house the College of Business and the Department of Counseling & Leadership, and began offering classes at the Alamo University Center to better serve students in northeast San Antonio.
2010:
Dr. Maria Hernandez Ferrier is named the inaugural president of Texas A&M-San Antonio.
University opens first satellite campus in January 2010
The number of student organizations increases from two organizations to 25 in just two years.
An innovative new e-book program launches with a cost-savings benefit for students.
"Ready From Day One," the new pilot for the Model for Success program, places students in five area school districts and is a partnership charting new paths of collaboration towards the goal of "Closing the Gap" in education for students across the state. 
2009:
Student enrollment increases by 62% from Fall 2008 to Fall 2009, requiring the acquisition of additional facilities to manage the rapid growth.
SB 629 is passed by the legislature and is signed by Gov. Rick Perry on May 2009, establishing Texas A&M University-San Antonio as a stand-alone institution.
2008:
Dr. Maria Hernandez Ferrier is appointed Executive Director of the System Center.
The Texas A&M San Antonio Foundation is established to raise scholarship funds for students.
Texas A&M-San Antonio partners with the Alamo Colleges to create TEAMSA, a program designed to streamline the transfer of credit hours between the institutions.
Model for Success, a new model for the preparation of teachers, is initiated. 
2007:
The Verano Land Group donates 694 acres of land on the city's South Side for the construction of a new campus and provides $1 million for scholarships.
2000:
The Texas Higher Education Coordinating Board approves The Texas A&M System plan to create a System Center on the Palo Alto Community College campus in response to a request for proposals from Texas State Senator Frank Madla. Classes commences that fall with 126 students in seven academic programs.
1997/1998:
Texas Senator Frank Madla requests proposals to establish an institution of higher education on the South Side of San Antonio from the Texas Tech University System, the University of Texas System and the Texas A&M University System. The Texas A&M University System responds with a proposal.